A Trip to Mount Merbabu in Central Java, Indonesia
24.03.2021
Mother Nature was calling. This trip took place in October 2018 when Indra and I were feeling overwhelmed and overloaded at work; we almost felt stuck. We know 'stuck' is not a word we want to use when we describe our work. Our job excites us; it winds us up. So we knew immediately it was a warning telling us to slow down, to pause, and to breathe. We wanted to reunite with Mother Nature. 
Text by Monica Fernandez. Photos by Fransisca Angela.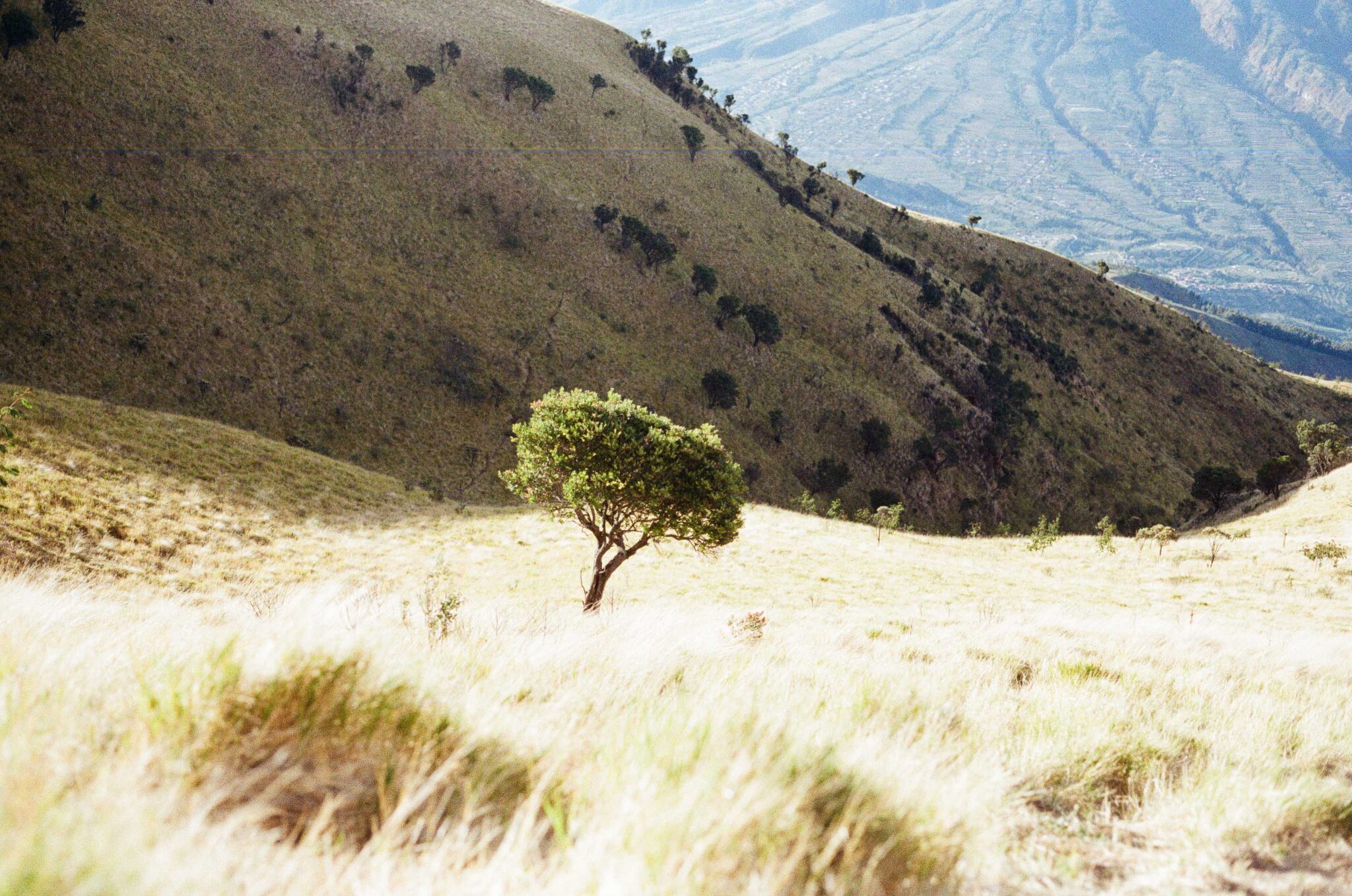 Climbing Mount Merbabu
After doing quick research, we decided to climb Mount Merbabu in Central Java. It was the first week of October when Indra and I along with three of our happy friends (Fransisca, David, and Tefan) took the train from Pasar Senen to Solojebres Station. It was past midnight by the time we reached our destination and got picked up by a driver, which we hired prior to our departure. We arrived at Suwanting Basecamp at 6 A.M in the morning, immediately fueled ourselves, and rested for a couple of hours before starting our trek. We felt keyed up and nervy because the locals told us there would be no source of water on the trail, in addition to that the route we picked was apparently not the easiest and fastest one. We began to flirt with the idea of hiring a guide and wrestled with this dilemma for a few minutes. Nonetheless, we told ourselves we had enough preparation and reminded ourselves that Suwanting route had the most incredible views! They were plain enough to silence our inner doubts.
Suwanting Basecamp to Post 1
We were leaving the basecamp at 9 A.M and started easy on an asphalt road in Suwanting. After 30 minutes of walking, we passed some prosperous farms and entered dense pine woods. The first thing that hit me was the smell, a wet almost rotten scent that soothed me. The woods were silent, but not in an oppressive way, it was rather a comforting one. The path was fairly easy and we were so absorbed in the scene; we didn't know what kind of hardships awaited us. 
Post 1 to Post 2
Our packs, filled with 4L of drinking water and other stuff, began to feel heavier.  At first, the beginning of the hike was mild; but after passing Stage 1 we began to ascend the hills and kept facing steep rugged paths. For hours we walked and climbed through these open woods, up over hills-down into valleys-but only to ascend again another ridge higher than the last. Walking through the woods with a heavy backpack on one's shoulder was no joke, but we had considered all that beforehand and were not discouraged by it. Some people camped in Post 2, but we decided to keep climbing.
Post 2 to Post 3
The trail from Post 2 to Post 3 was the toughest stage on this trek. The ascent up the hill was long and exhausting. The Sun had set when we passed Hutan Manding and rested there for a few minutes. Although the view was beautiful, the forest was oppressively silent and colder. The locals also believed that we had to say our greeting when we entered this particular forest. We didn't stay long as it got darker and we still had a long way to go. The Sun sank further below the horizon when we left.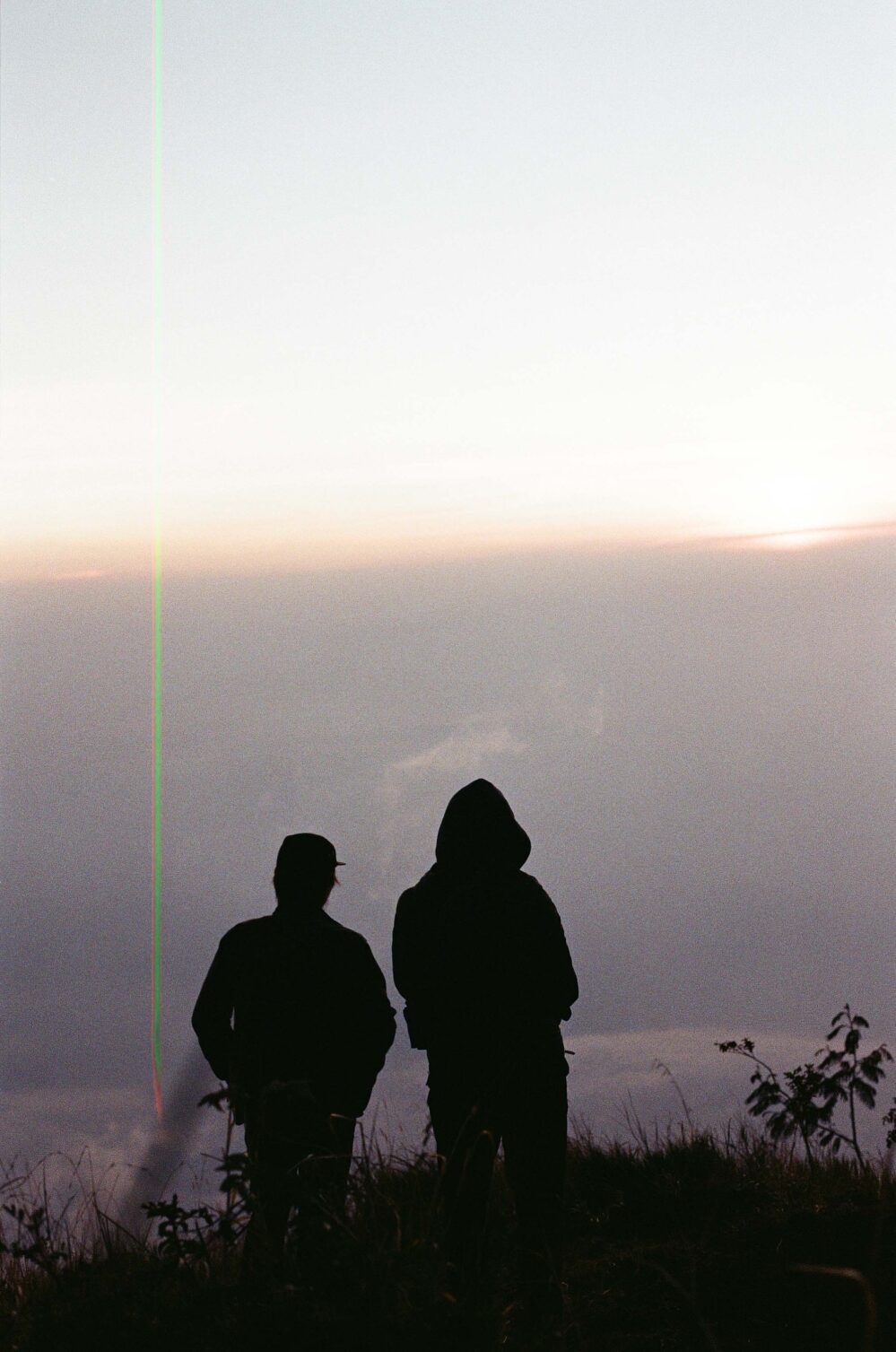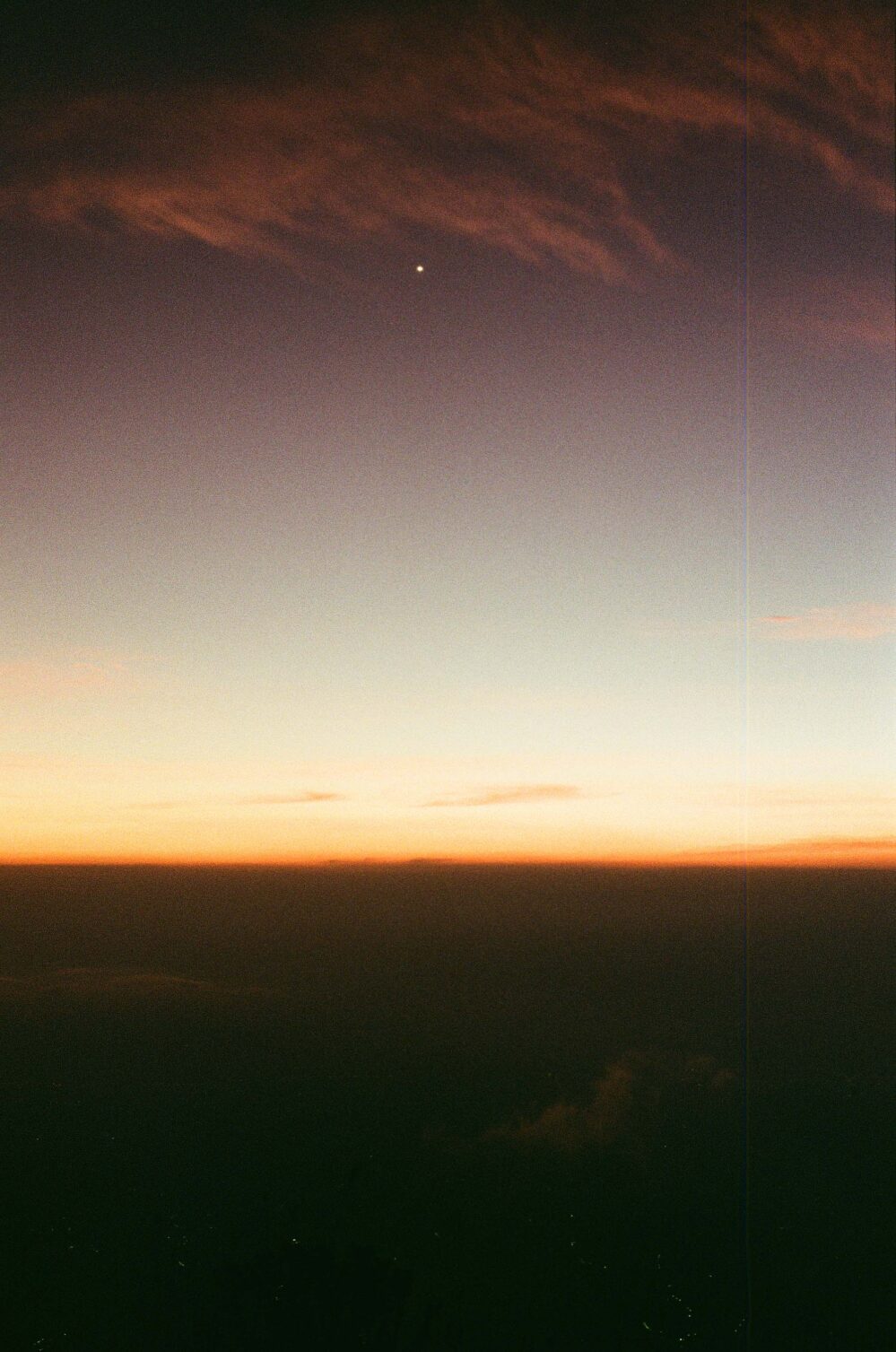 It was dark and we never reached Post 3! The final ascent of the trail was extremely steep, rough underfoot, and potentially slippery. We were so very tired, we didn't realize we used our water unwisely (there were supposed to be 3 sources of water along the trail, but we had not seen a drop). Sad. It was growing colder and we tried to focus not to trip over hidden things in the dark. Some of us started to feel unwell but we knew we needed to keep moving. We stood for some time debating what it would be best for us to do. But the best thing to do was to keep climbing. A gloomy chillness made us shiver and I could feel a general feeling of uneasiness filled the air.
After almost losing hope and being disheartened, we finally arrived at Sabana 1! It was almost 8 P.M. we almost cried… Although we were exhausted and parched with thirst, we could not help but stop and take a long look at the picture that lay before us. We threw our bundles down on the ground and stretched out for a few minutes before building our tents. The air was cold and frosty but our hearts burst with joy. 
Post 3 to Summit
Where we camped, we were rewarded with an amazing view of Mount Merapi, Sindoro-Sumbing, as well as the other surrounding mountains in the region. We camped for two nights but we decided not to summit as we ran out of drinking water. But things were different for Tefan and Fransisca as they made it to Puncak Suwanting with no water at all! Strong determination was all they had. 
"The summit is what drives us, but the climb itself is what matters."
— Conrad Anker
To sit atop a mountain alone is a wonderful feeling. They said, "The summit is what drives us, but the climb itself is what matters." We lay for a long time, fascinated by our own littleness and the vastness of our environment being borne in upon us. It was crazy to say this, but I was my happiest self, living out of a backpack in the toughest condition, and willingly submitted to all hardships just to have this strange energy transferred to me when I touched the Earth. I learned how to stay in the moment, trust myself, and sacrifice my ego. I felt strangely contented and humbled, the extraordinary feeling that can only be given by Mother Nature.