Plant Nursery Visit : From Getting Lost In A Cemetery to Giant Airplants and Strange Succulents
22.07.2021
For most of us, it must have been months since we last traveled. We, too, miss the excitement and energy of going to various places. Today, we decided to take a trip down the memory road to our adventurous day in Singapore. So while you're at home,  join us and have a little taste of traveling!
Visiting a plant nursery is our new favorite thing to do while traveling abroad, and it is so very addictive. It takes hold quickly, this addiction. Try visiting one yourself if you do not believe us. Yet we warn you to be very careful because once you are trapped in their magical beauty and charm, there will be no way out. We have warned you, people…
(Text & Photography by Monica Fernandez).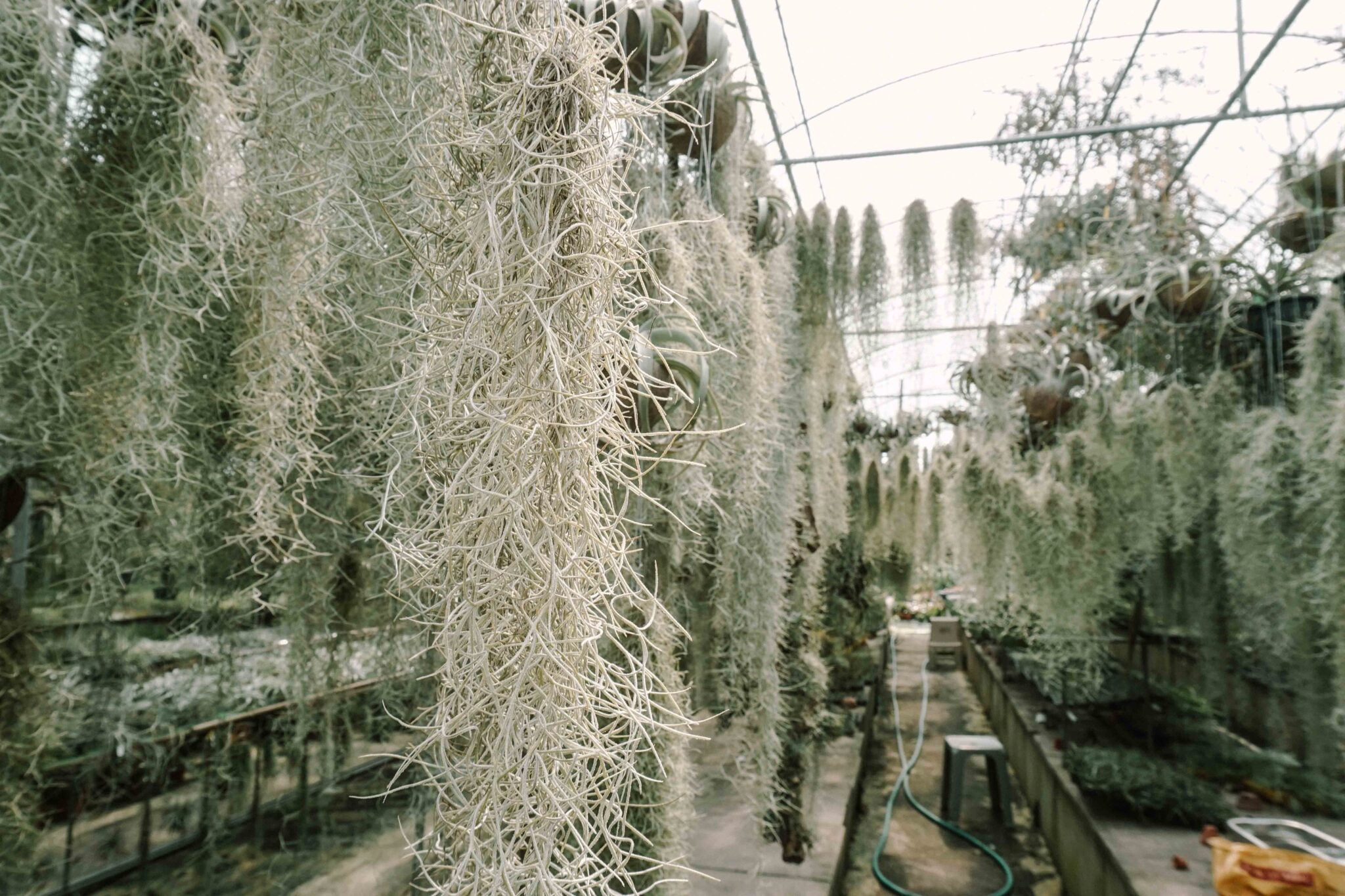 Botanical Adventure to Choa Chu Kang
We do not believe we exaggerate when we declared that visiting garden centers gave us all sorts of addictions. In fact, we were being so carried away and fascinated by the oddities and the brilliant selection of plants we encountered at the Gardens by the Bay that we crave for more. We had two days left in Singapore and we decided to visit Choa Chu Kang district for the hunt for another mystic pleasure.
Getting Lost In A Cemetery Instead
To the best of my recollection, the story of our visit to Choa Chua Kang district came with a minor hiccup. We took a bus and hadn't quite anticipated how far the nursery from the city center was as we'd spent so long looking at online maps that our sense of direction had deserted us altogether. Much Googling told us that we have reached our destination and the garden centers stood before us, but we found ourselves arriving in a cemetery instead. Strange! It was only 1 PM in the afternoon but the road seemed to be empty and no one was around. No other humans, no signs, just Indra and I walking around in the cemetery complex in the middle of a blisteringly hot day. We kept walking optimistically (and aimlessly) with the hope to reach our destination shortly. We just walked following our instinct,
to be very honest…
An hour had passed and we still found ourselves in an unwanted destination, we started getting frustrated. There was no predefined route that could help visitors to find their way to the nursery, we assumed the greenhouse was probably not a popular stop-off point for tourists. Strangely, it motivated us even further and topped our "must-see" list.
After a long walk into the unknown, we finally saw greenhouses from afar! It was like finding an oasis in a desert, seriously. Shortly we realized the place was located exactly at the back of the graveyards (although no entrance can be found in the area), and the only way in was through walking some distance. We felt like we were fooled by Google Maps.
First Greenhouse: Heng Soon Farm
The neighborhood was quiet and we didn't find many visitors that day. As mentioned, the place was probably not a popular tourist spot but we love it that way. It was like a perfect retreat to avoid crowds
from the capital city.
The first garden center we visited was Heng Soon Farm. The butterflies in the air, and the green aisles gave us pleasure, all whisper to us promises of mystic happiness we were seeking. Our eyes immediately fell upon both giant and tiny Tillandsias hanging at the entrance of the nursery. We were tempted to bring some of the beauties home, but we knew the airport customs wouldn't let them pass. After some long contemplation, we decided to try our luck and purchased a gorgeous Tillandsia duratii.
Not only will you find Tillandsias, but you will also discover a further selection of exotic flora found in tropical rainforests such as Lycopodiums, Ferns, and many other interesting botanical creatures.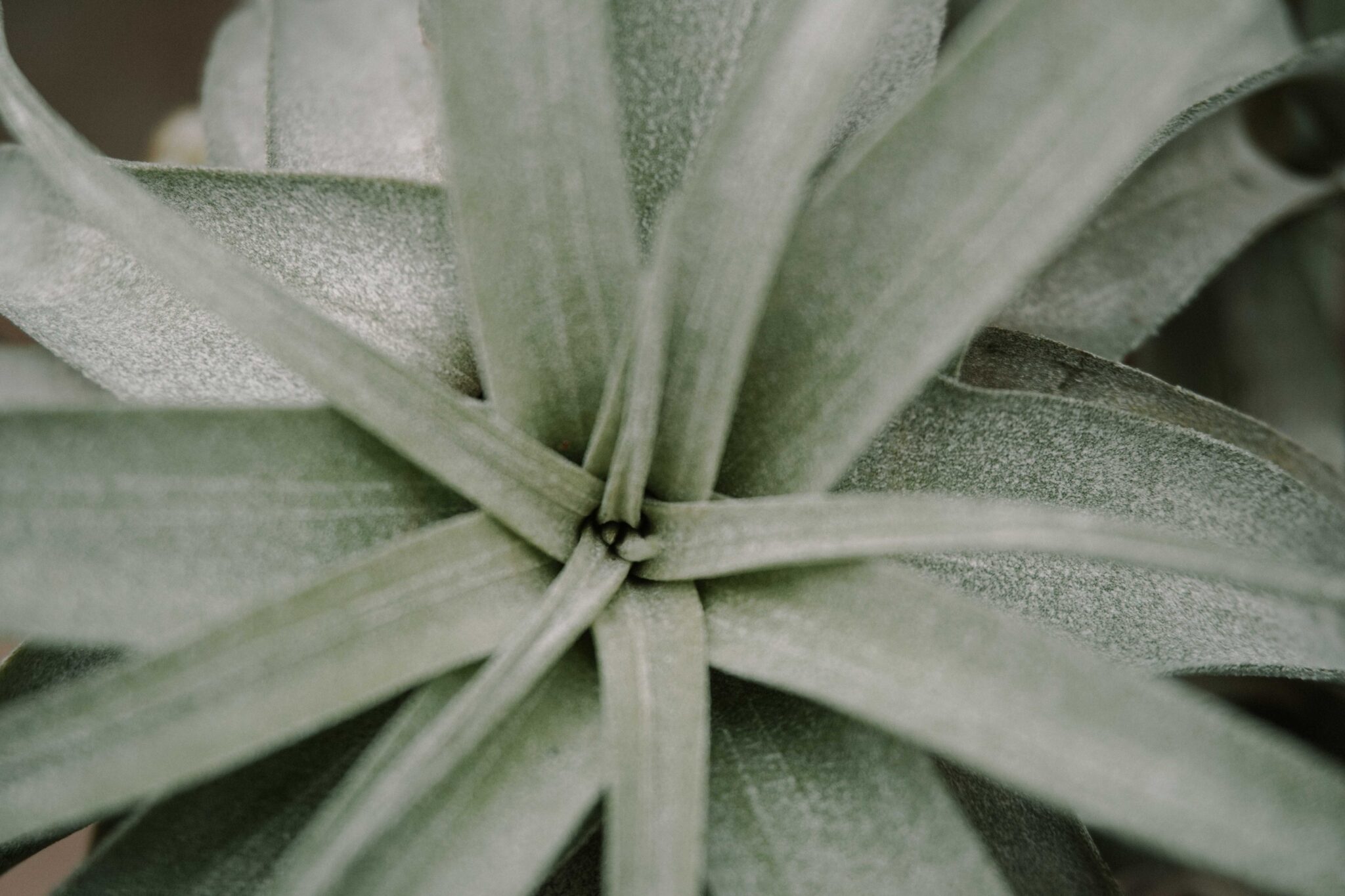 Second Greenhouse: Terrascapes LLP
We moved on to the next garden center, Terrascapes. If you are a big fan of strange plants like we are, you definitely should make a visit to Terrascapes. Although the particular nursery offered a jaw-dropping selection of bizarre plants, the price was quite immoderate in our opinion compared to other sellers in other countries like Indonesia and Thailand. Nonetheless, you will still be fascinated by all sorts of shapes and color schemes inside the greenhouse.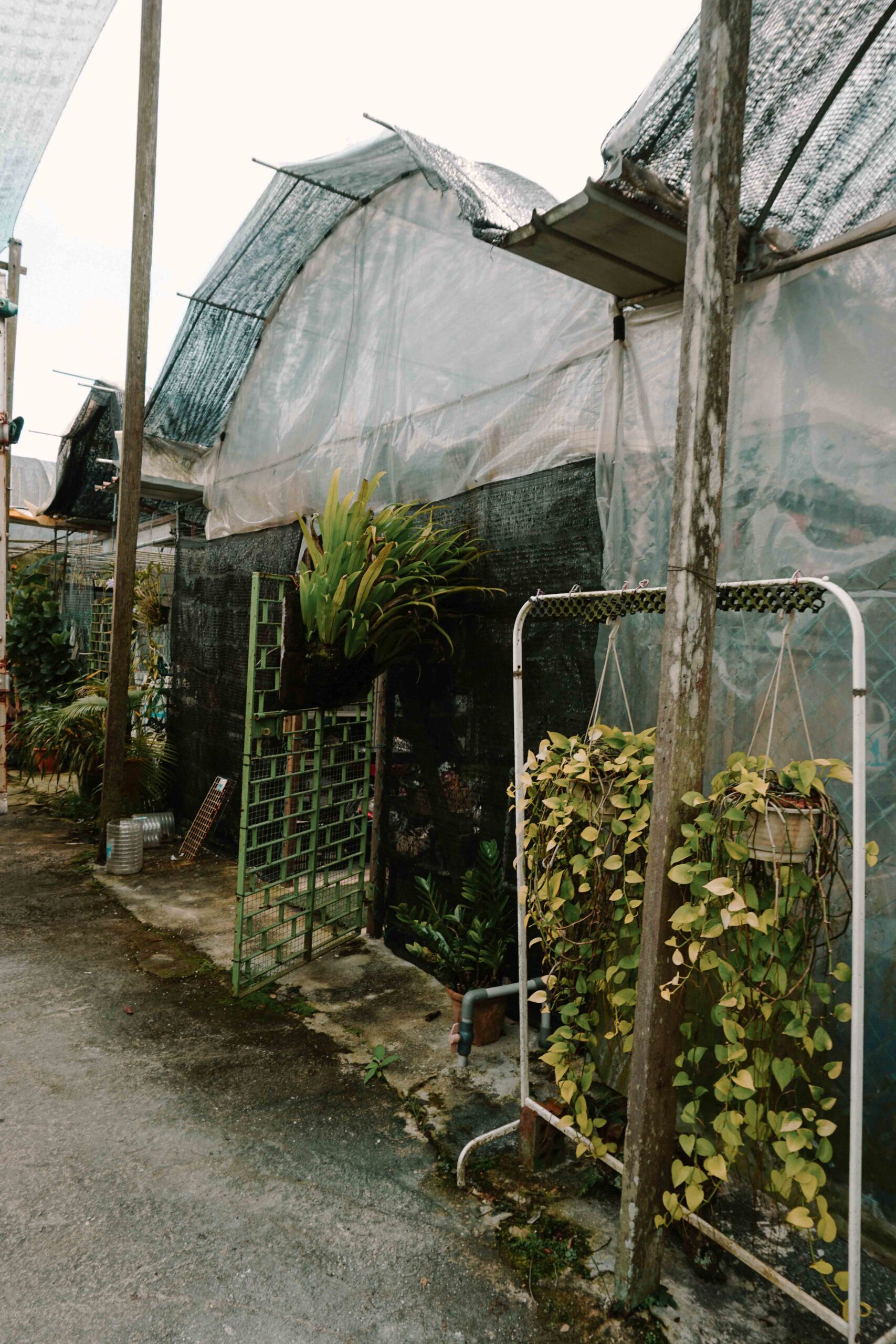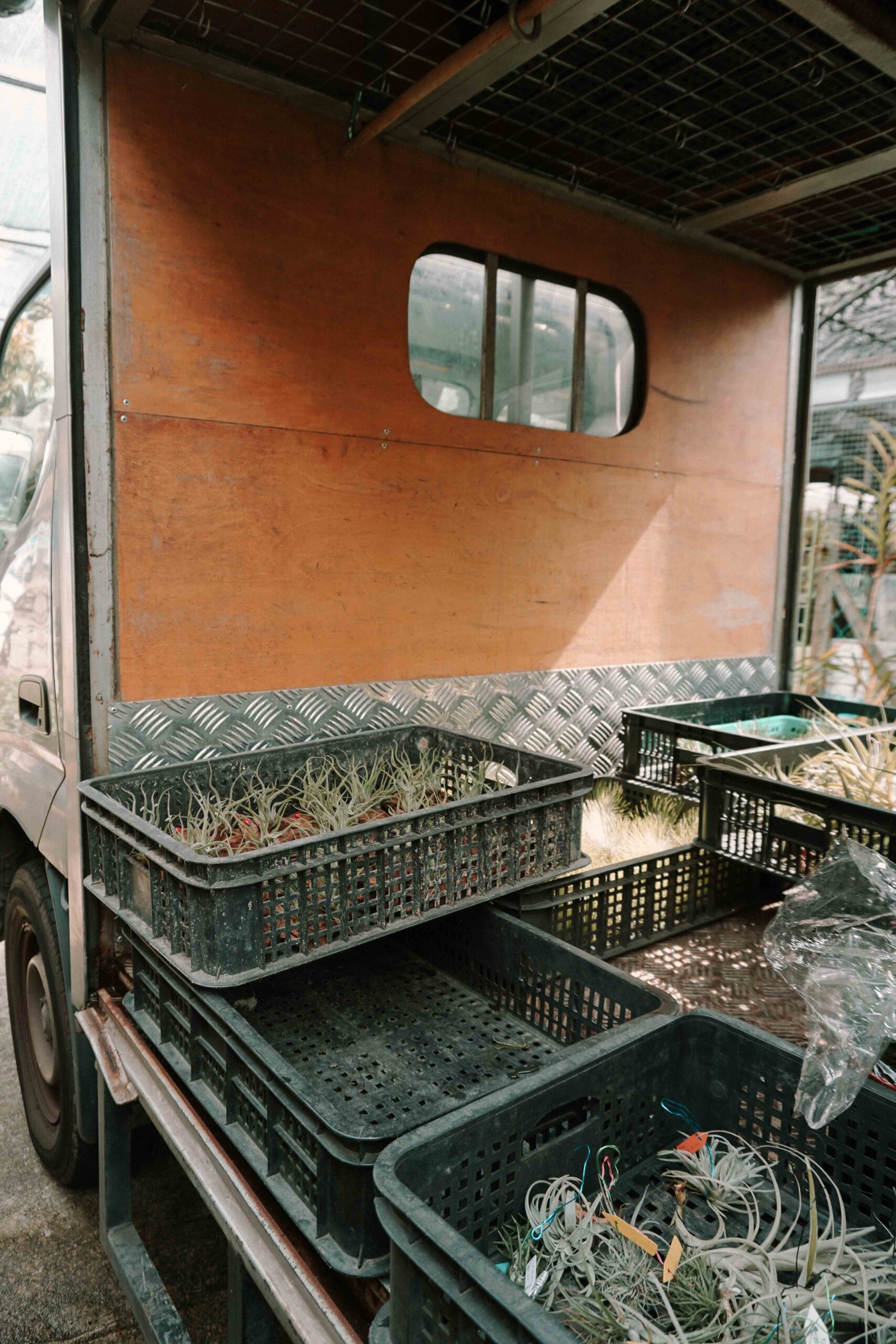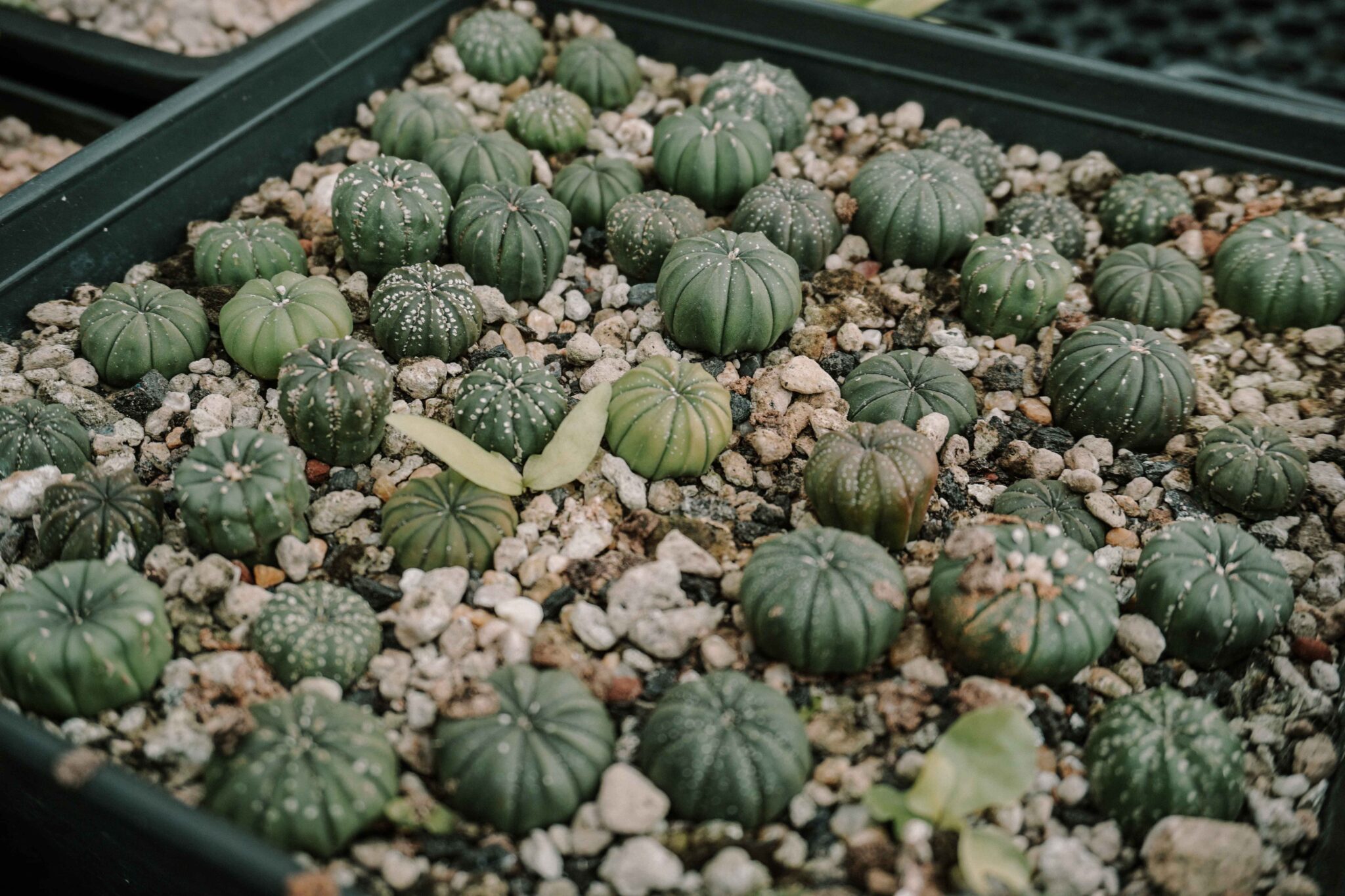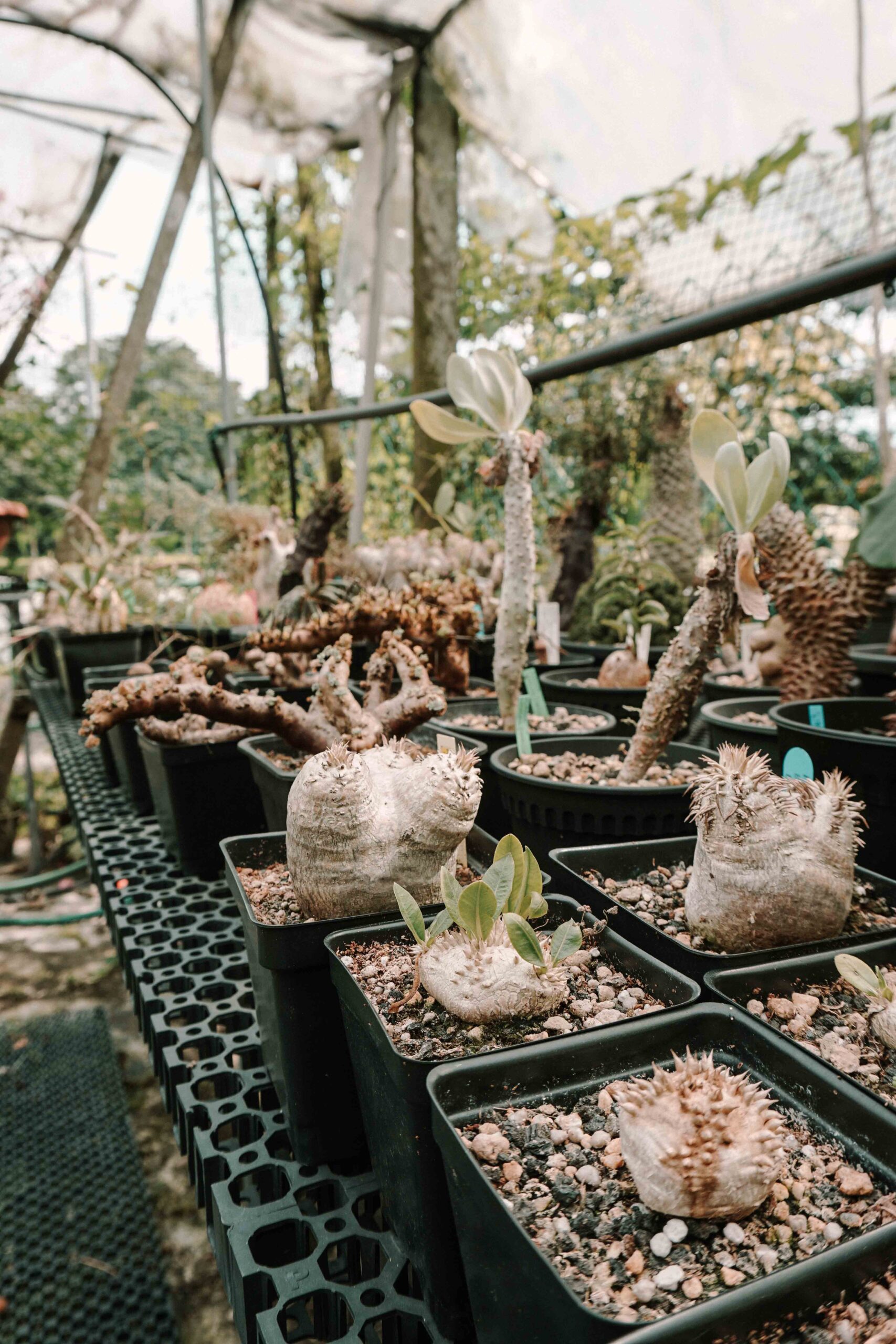 Third Greenhouse: Pick a Plant
Last but not least, one that really piques our imagination – Pick A Plant. We love the wildness and the personality here and could only wish the same for our own collection. You will mostly find Tillandsias inside the garden and this became our most favorite stop in Choa Chu Kang district. We love that Spanish moss was given a significant voice and they were quite admirable. Cared with flawless attention, you would not find a single withered leaf. We were stunned.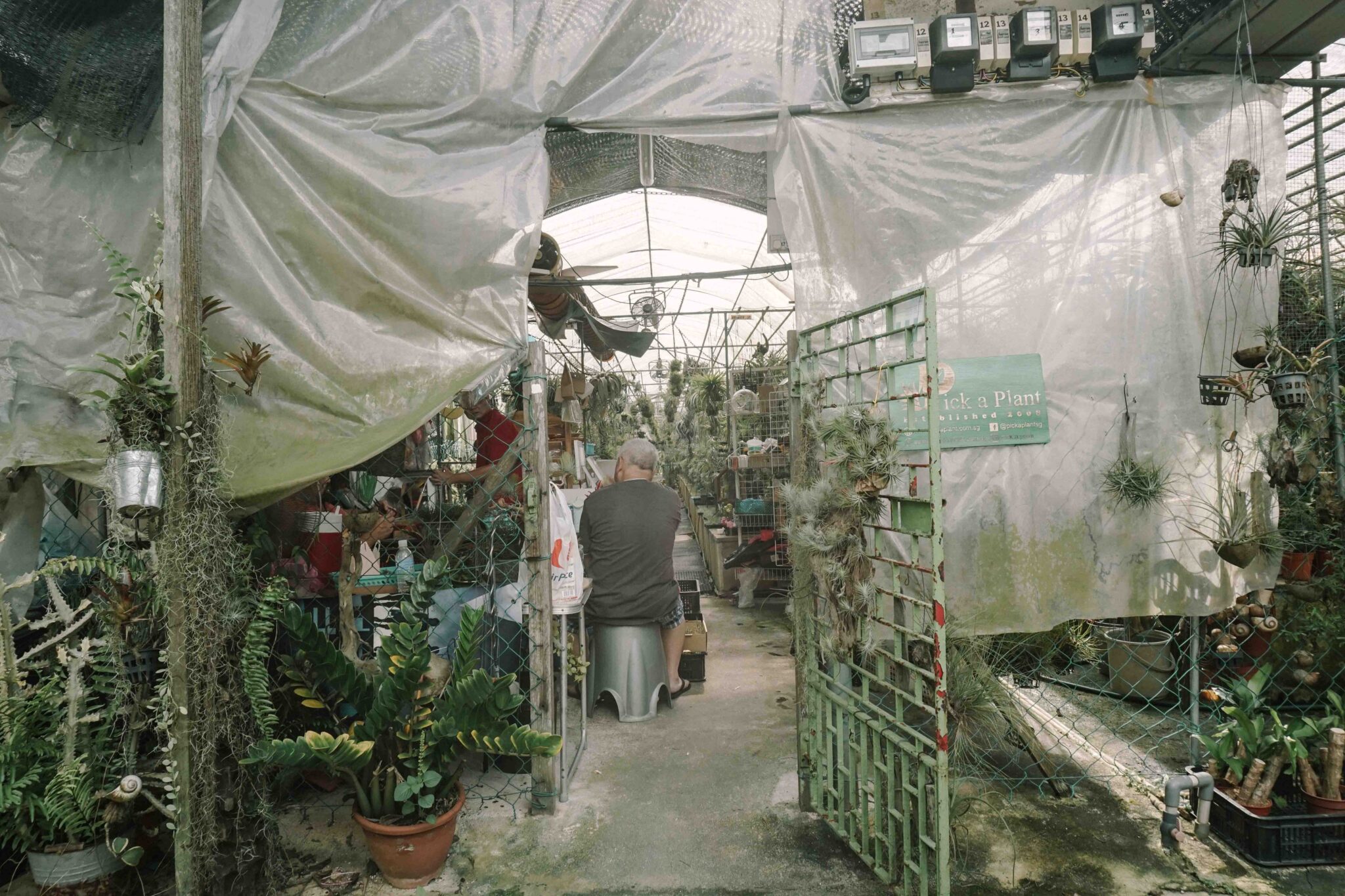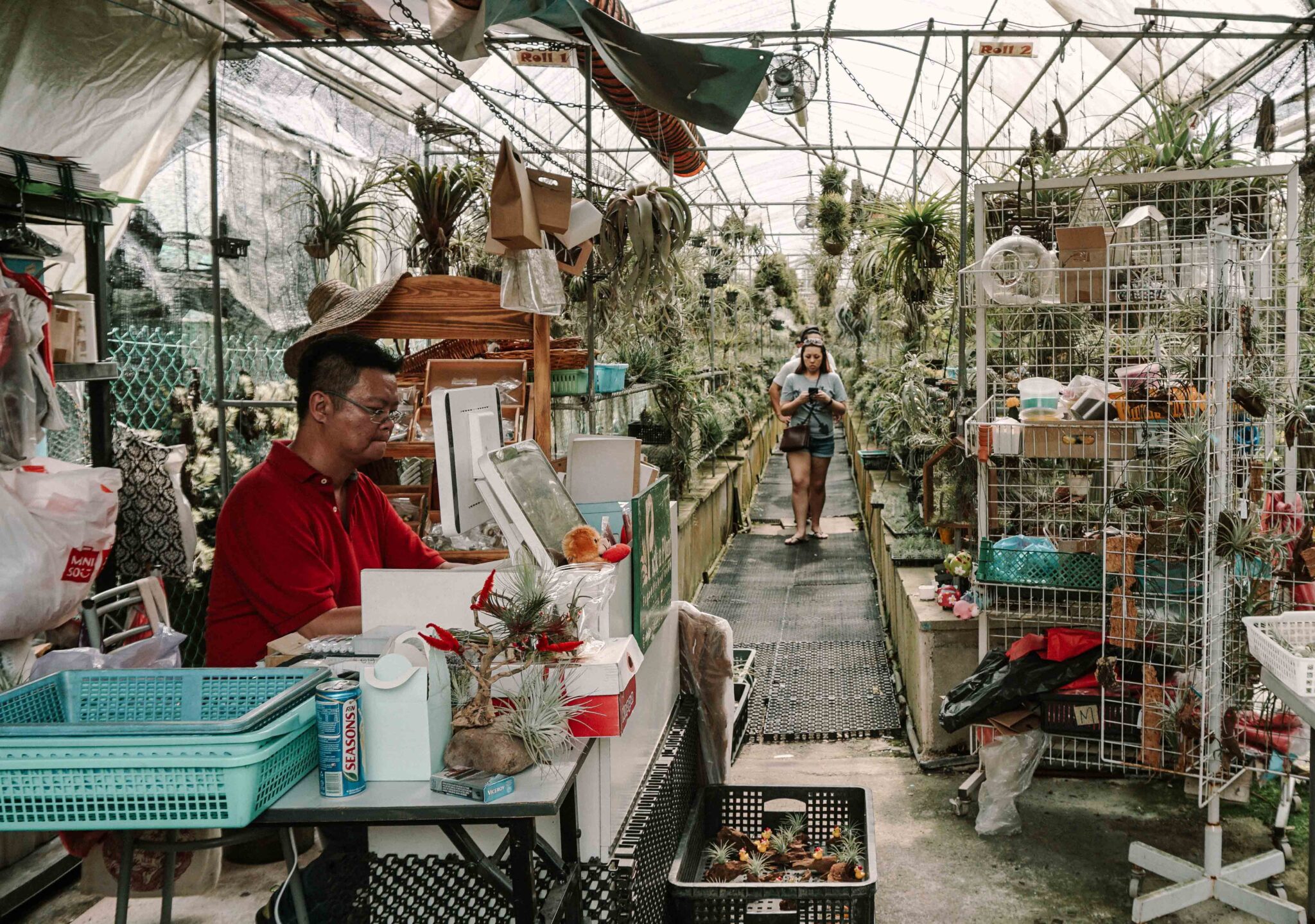 Time to Go Home
If you wonder whether we successfully brought the Tillandsia duratii home… Yes, we did! We wrapped the plant with some tissue papers and packed them tightly in a shoebox. Hooray to us. Thus, if you fancy some of the plants while you are there, try to only buy one or two (unless you have official documentation to import/export plants with you).
Finally, we were informed by the local gardener, there was a hidden shortcut that could help visitors get from the nurseries to the bus stop faster. We were uncertain whether to be happy or to be sad… The shortcut was definitely a helpful one as it shoves some time off our journey, however, it was certainly not a handy one. The alternate route will be difficult to notice from the graveyards as it was an off-road route and requires a walk along the draining ditch. Seriously, ask the locals, and don't be fooled by Google Maps!