PADANAN: A Taman Hayat and WOF WOODEN Collaboration
21.07.2023
As we explore ways to integrate nature into urban life, we stumble upon the idea to collaborate with furniture maker and fellow artisan, WOF WOODEN. The collection which has just launched is titled PADANAN.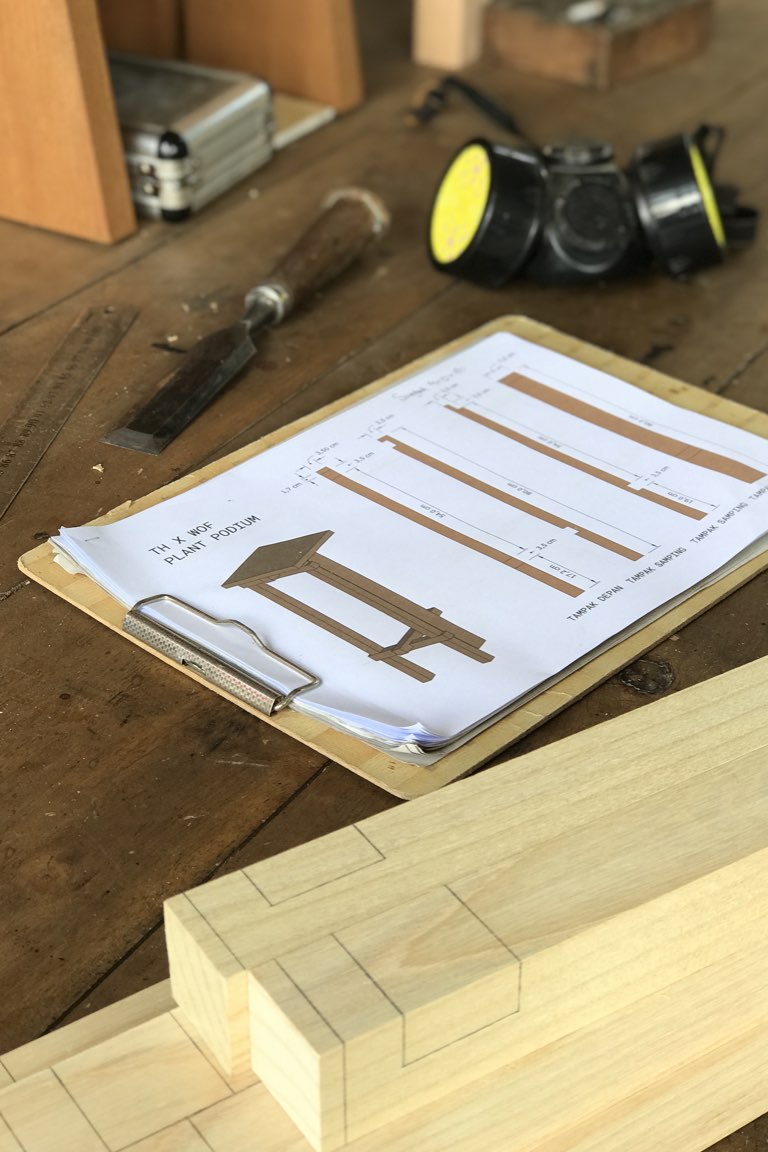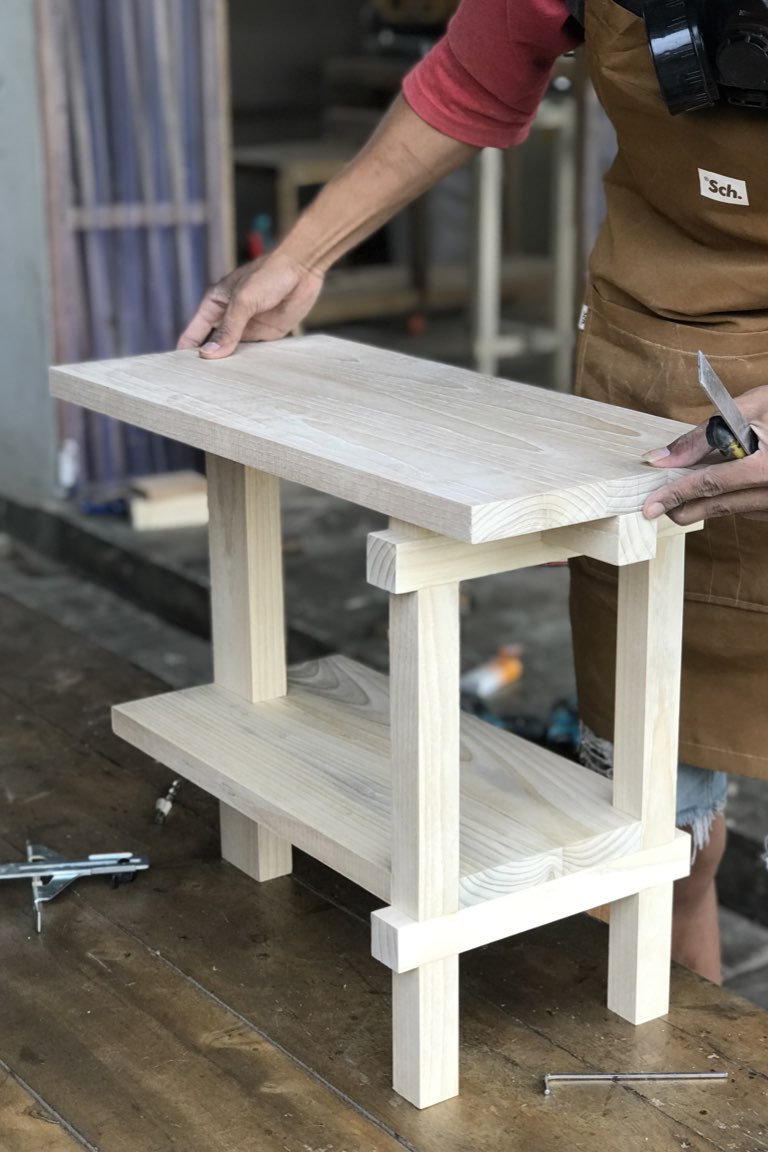 At the heart of this collection is a shared bond of craftsmanship. WOF WOODEN, a furniture company and design studio, respond to the nature-inspired design of Taman Hayat in their functional and minimalistic interpretation. The synchronicity between the brands is woven seamlessly as both create artisan crafts at the core of their businesses. Aside from the collection itself, we want to share with you the thoughts that built this collection through this interview piece.
The inspiration behind this collection
WOF WOODEN : We respond to one another and try to interpret each other's design and value before translating it into a product. The biggest inspirations of course came from Taman Hayat and their products.
Taman Hayat : Structure and connection.
What inspires the physical form of the product?
Taman Hayat : From the ceramic point of view, we try to convey structure that connects the two products.
WOF WOODDEN : Historically, WOF always focuses on function. We believe that a product has the freedom to become anything needed by the user. Giving enough space so that a product can adjust and adapt has always been the philosophy of our products.
The same goes for this collaboration. We imagined how our product would be for the planter and the plant on top of it. It is only suiting that this product conveys serenity in its form and flavor.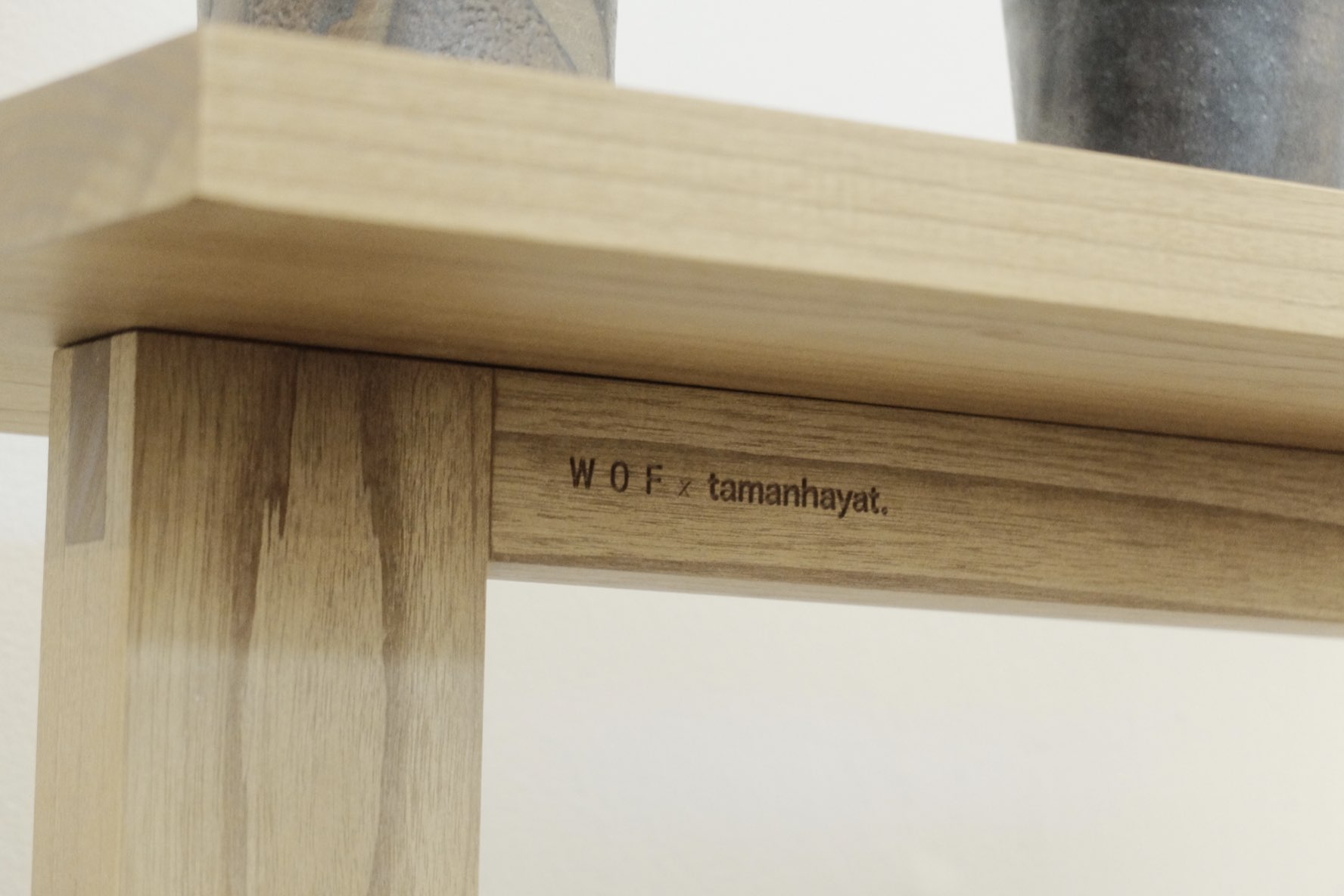 The warmly-anticipated collaboration between WOF Wooden and yours truly is an intricate artistic pursuit but an easily agreeable partnership. As two handcrafters, Taman Hayat and WOF Wooden are both inclined to explore the lengths of creativity, find novelty, and learn new insights.
What does this collaboration between furniture and ceramic planter mean to you?
WOF WOODEN : Collaboration within the creative industry opens doors to create fresh and new things. If independently we find depth in creation, then with the collaboration we find a vast perspective. Things that we never stumble upon or think of, or things that have always been in front of us that suddenly become attractive.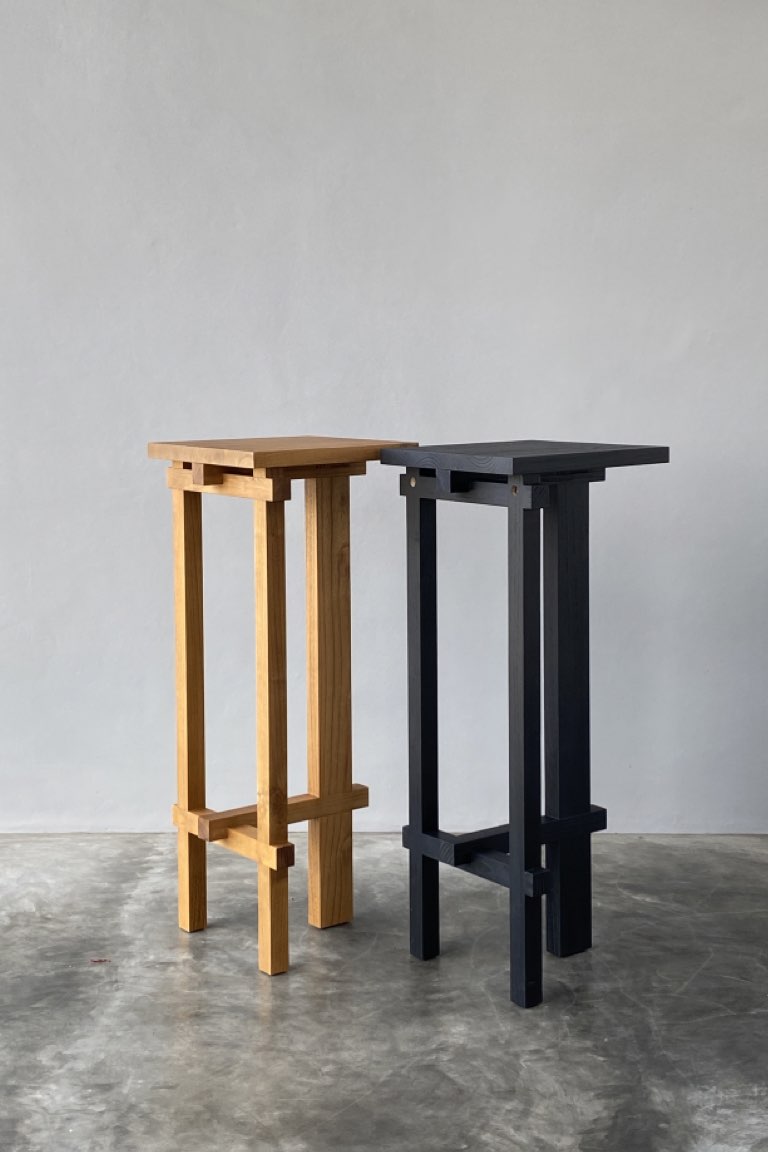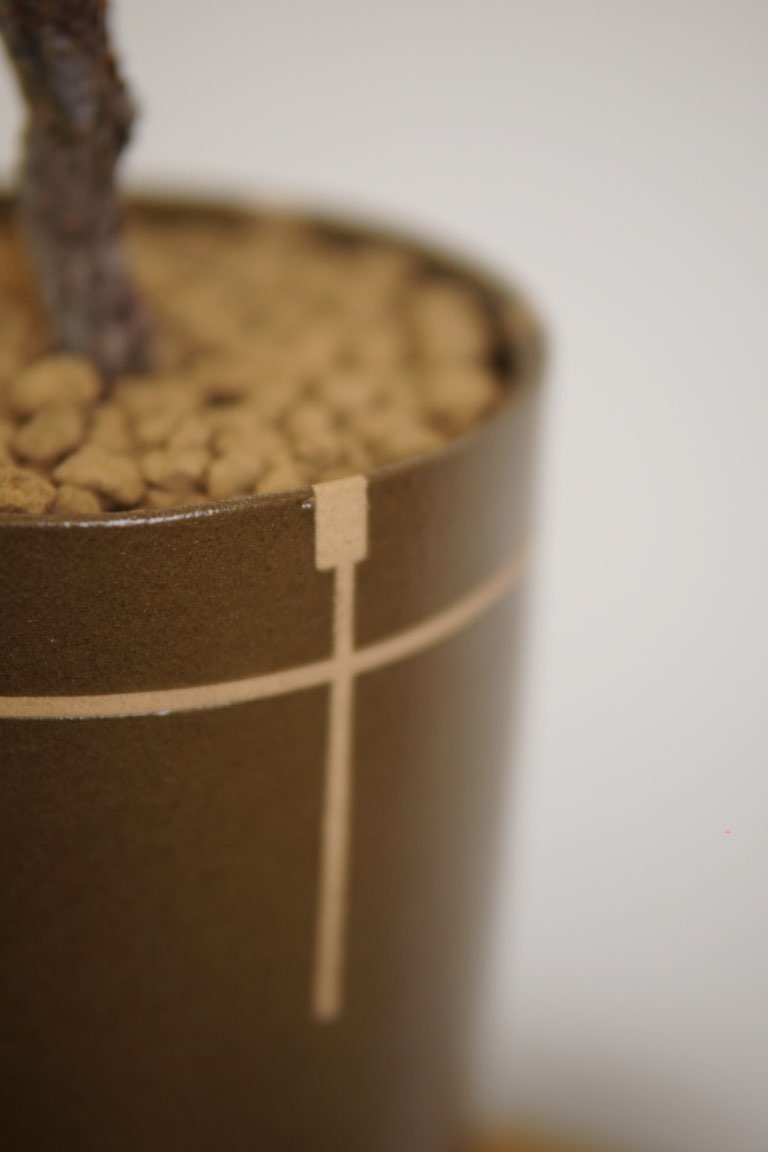 What message would you like to send to urban growers through the products of this collaboration?
Taman Hayat : We hope with this collaboration, urban citizens are even more motivated to do home gardening!
WOF WOODEN : We want to introduce ourselves as a furniture brand that supports urban growers activities.
Any tip on how we can use this collection's product?
WOF WOODEN : Our two products can be paired in any desired combination. There are no limits to using these products.
Taman Hayat : Have fun with it!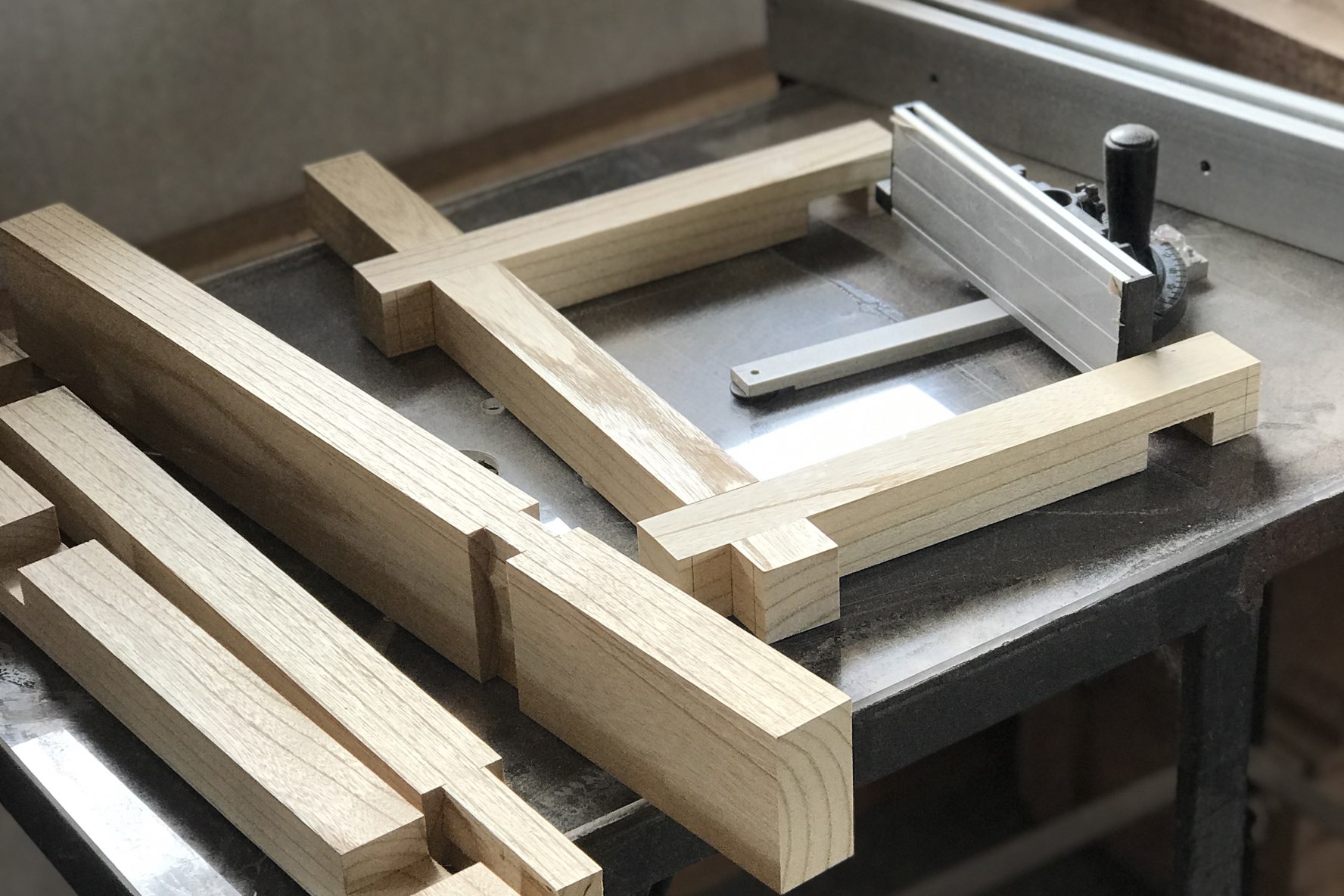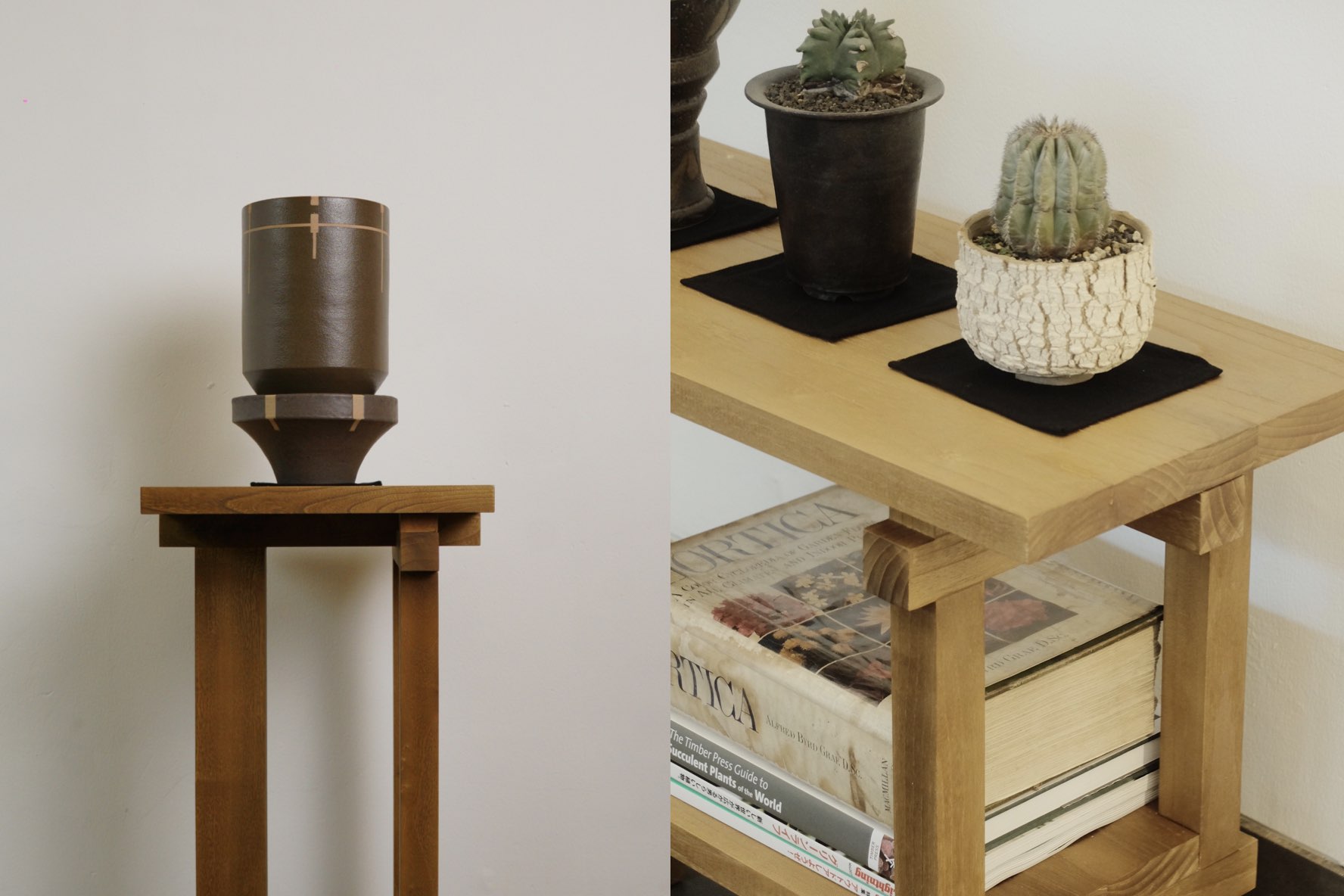 With the story and philosophy described by us collaborators, we hope you're excited to see how the ideas manifest. Be sure to get your hands on these limited pieces at Taman Hayat Showroom (Jakarta Barat), WOF WOODEN Studio (Malang), or our online stores. You can also shoot us a message through DM or WA to grab ready-stock items and go to Tokopedia for pre-orders.