From Savannas to Summits: Hiking Trip to Merbabu
26.04.2023
Even with his hectic creative life as a marketer and music enthusiast, Jan couldn't help but put nature breaks in between his busy schedules. This was when he and his group of 9 took a hiking trip to Mount Merbabu, Magelang, Central Java. 
In this article, Jan shared with us all the essentials: the moods, the views, and the items to bring. Catch Jan's playlist too at the end of this article!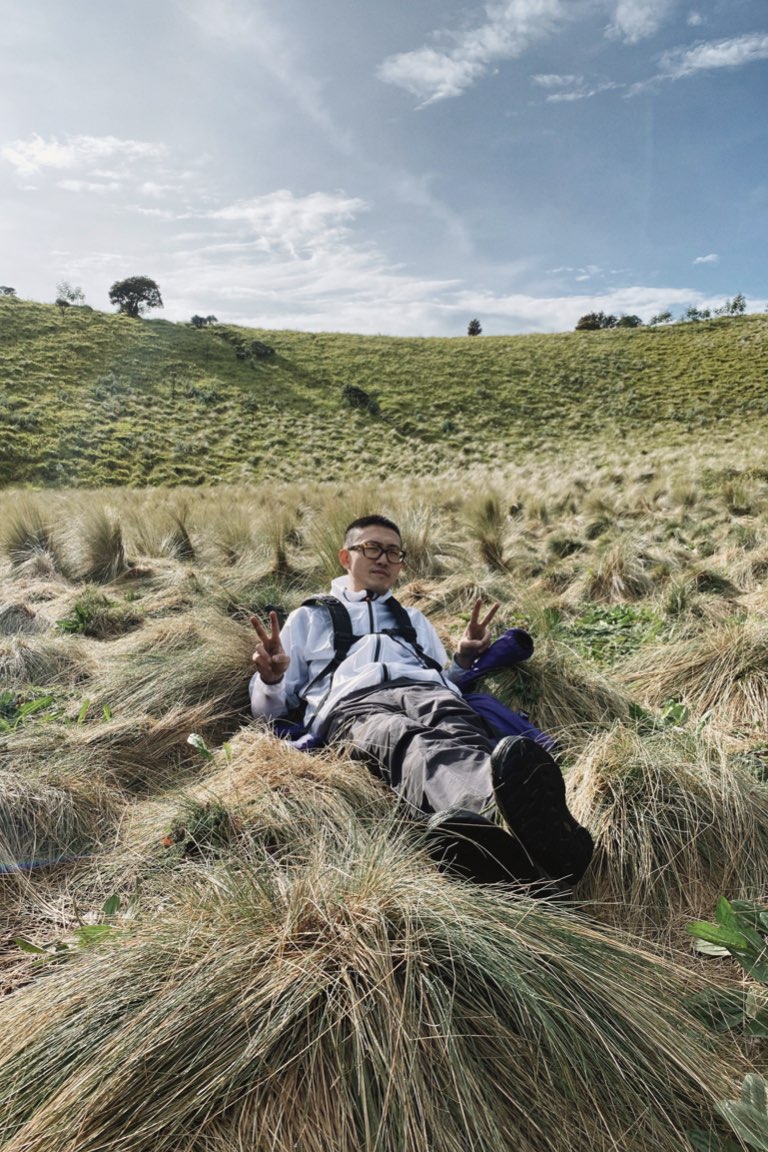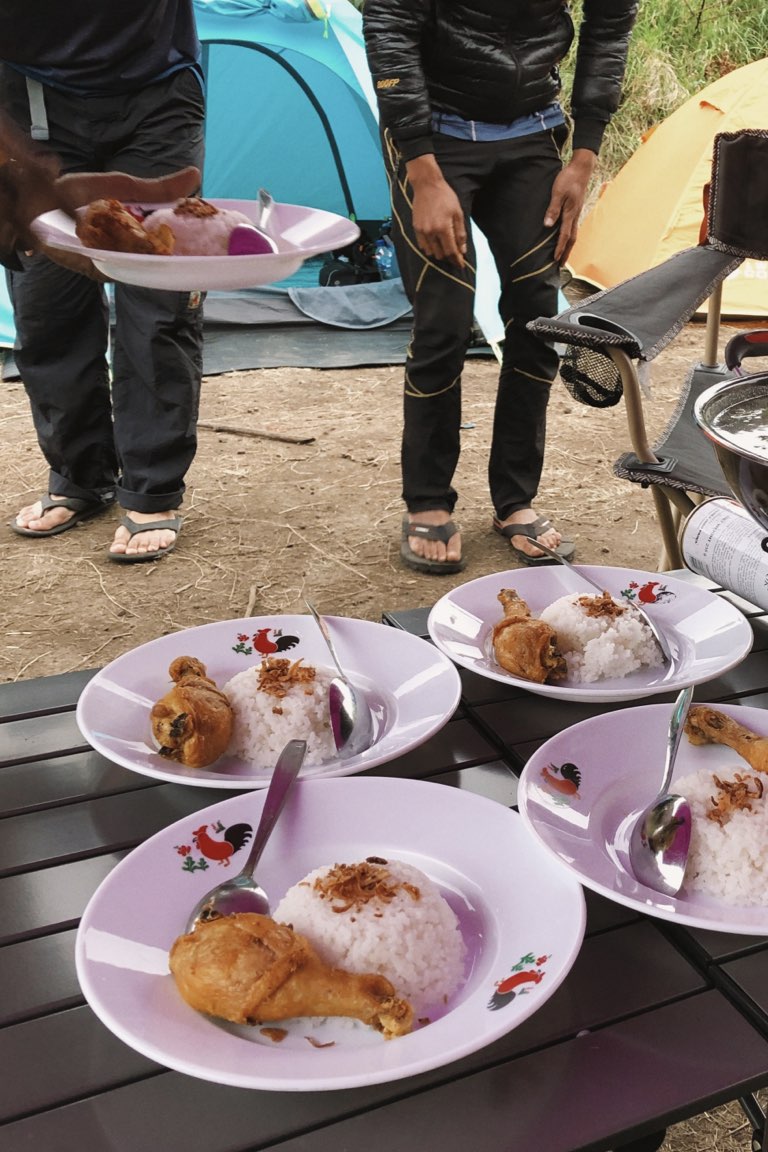 We want as many of you as possible to enjoy the same leisure, so you should know that this destination and route are nicely accessible to anyone whether you're new or familiar with hiking and camping.
Was this your first hike? 
Jan : I went hiking once to Gede Pangrango Mount, unfortunately, I only made it until the hot springs. I consider myself a beginner because frequency-wise, I haven't hiked that often or regularly. But when I find the right moment, I will make an effort to go. 
Was there any research process? How did you research for this trip?
Jan : This trip has been planned for a while, about 3-4 months prior. There wasn't any in-depth research process because some of the people in our group had hiked the Selo route before and some of our friends also know porters who are familiar with the Selo route. Our research is more on what the weather would be.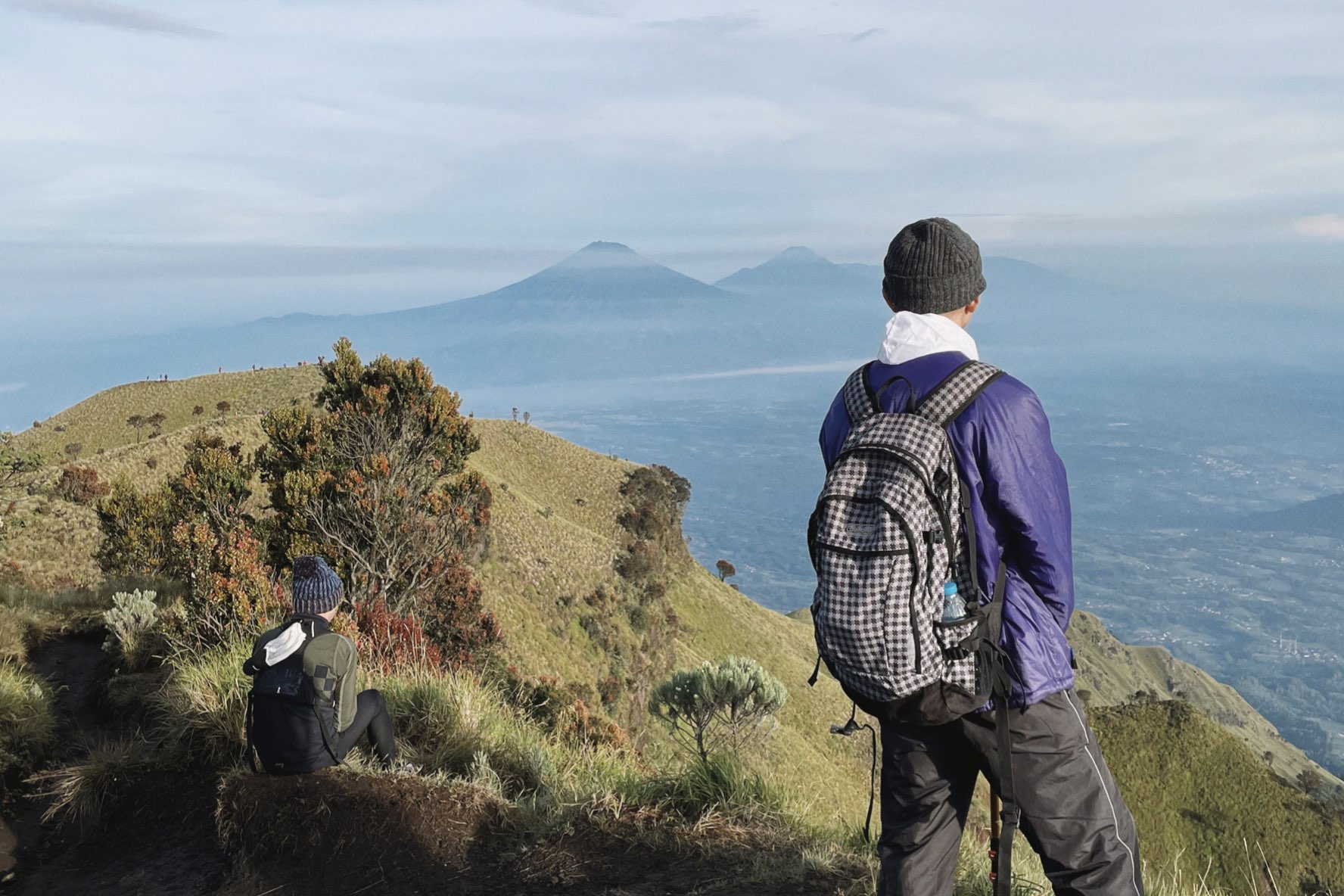 With the information so far, we're excited and optimistic that this trip could be truly accessible to anyone. Perhaps even for a quickly-planned weekend trip? But we're sure that doesn't stop some of you from seeking the safety of preparation. We asked Jan to share some practical information that might just help you.
What items did you pack for this trip?
Jan : In a carrier we packed:
[] Camping supplies: Sleeping bag & trekking pole
[] Clothings: Fleece/down jacket, windbreaker, trekking shoes, mountain sandals, cap & beanie
[] Medications: First-aid kit or medicines, vitamin supplies
[] Eating supplies: Eating utensils, water, energy bars
[] Essential electronics: Headlamp, powerbank, batteries
How was the commute to the location? Was transportation easy to access?
Jan : We took the train from Jakarta to Yogyakarta. Once we reached Yogyakarta, we were picked up by a car that took us to the hiking post (Selo). Transportation is relatively easy to access because the Selo route is quite a popular tourist destination.
How would you describe the cost of this hiking trip? Can it be considered affordable?
Jan : All in all, we consider the cost affordable. The spending already included porter fees, tent rent, transportation, and other things including eating or cooking facilities.
Our favorite hiking stories are the ones where the storytellers take us into an imagined version of the trip itself. Luckily, Jan generously gave a detailed description of the trip from start to finish.
This hiking route is lined with 5 posts. Jan and his friends spent around 12 hours camping. Jan explained that they needed a 4-hour hike to reach the campsite from the base camp. After some rest and sleep, they hiked to the summit in the morning. It took 3 hours to hike from the campsite to the summit and 2 hours to get back from the summit to our campsite. The final trip from the campsite to base camp took about 2.5 hours. 
This sounds like a tiring hike. How would you rate it from 1 to 10?
Jan : I think the accumulated "tiredness" from this hiking trip was about 8 out of 10.
What's the most tiring moment from this hike?
Jan : There were several "slip-ups" when hiking to the summit and down to the base camp. It's also quite a hassle when someone has to go on a toilet break.
Despite the difficulties, Jan still described the trip which was also his first summit hike as "epic". Citing Jan, "tiring but exceptionally satisfying!"
What's the most satisfying or gratifying moment in this hike?
Jan : Being able to reach the summit and feel the new energy and ambiance, far from the daily routine. 
Tell us more about how it feels to be with nature for this long!
Jan : It felt ethereal, free, light, everything seemed to move in slow motion! No need to think about deadlines and petty matters.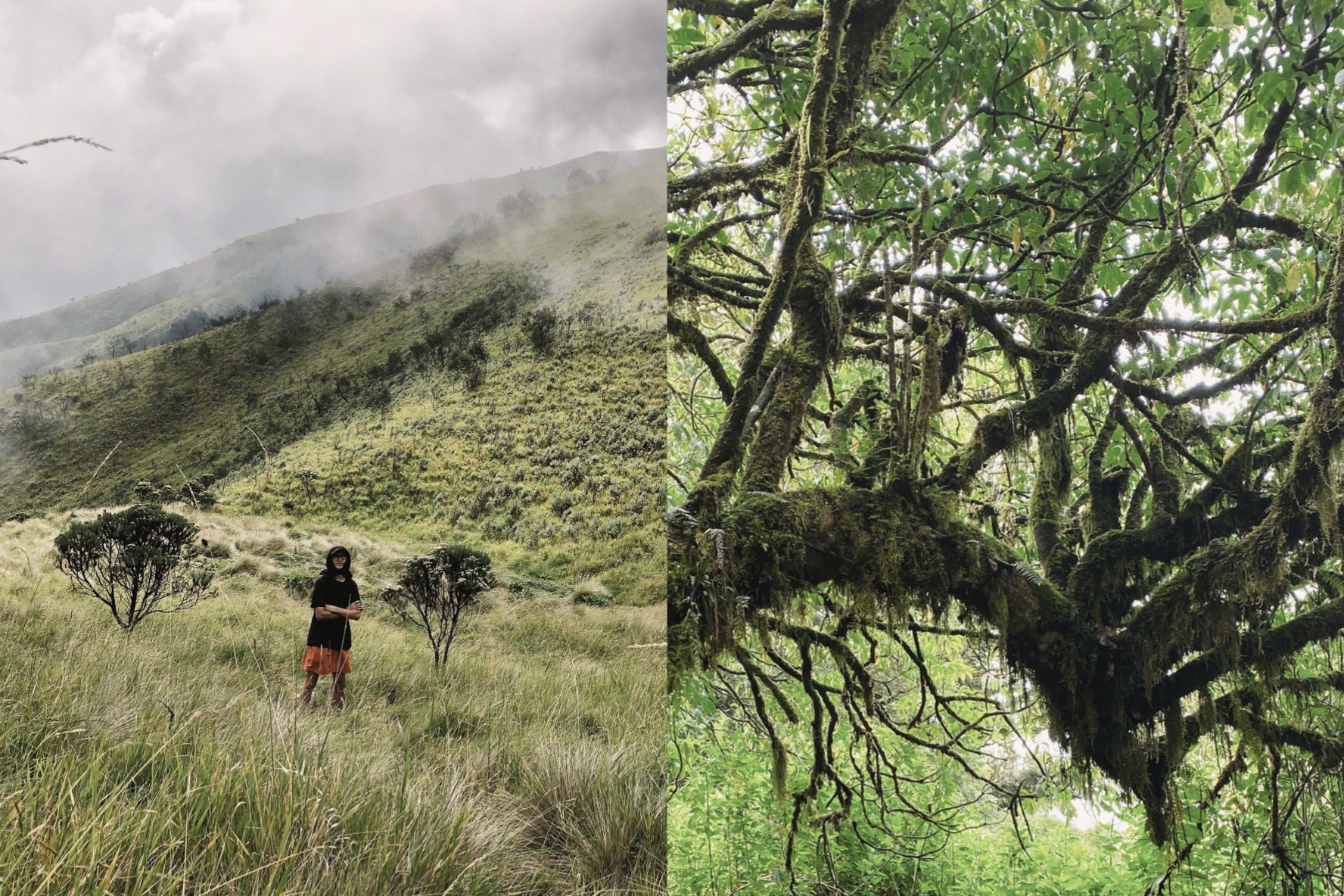 "Last but not least, don't take natural scenery for granted; if you have the time, explore and get immersed in them!" Jan added.
We resonate deeply with the sentiment Jan shared about nature. The various feelings of satisfaction each of our storytellers shared on this platform have been both unique and relatable. In this particular interview, we had one statement from Jan that we particularly loved, "every small step is as important as the big ones."
Once again we are amused by the wonderful nature sightseeing that is conveniently accessible. In and outside the country, there are many pleasures that the earth offers us. We hope this article, along with other stories shared in our Journal, can be our little contribution to support more appreciation of nature.
To close off, Jan shared with us this moody playlist that takes us to his Merbabu hiking trip.
Jan : This playlist doesn't have any specific message other than an audio reflection of my memory about the Selo route trip. For this playlist, I tried to find the right track to revisit my hiking trip to Merbabu. Visual memories such as fog, clouds, rocks, soil, forest, savanna, as well as other organisms in sight were part of the visual inspirations for this playlist.
Enjoy the tunes!
Words by Rachel. Photos by Januar.
Location : Merbabu Mountain, Magelang Route : Jalur Selo