"Elephants Never Forget", Hope for Life Auction with WWF Indonesia
24.03.2021
Words and photos by Fransisca Angela.
How does it feel to come back from a journey of soul searching only to find strangers occupy your home? That must feel odd, maybe you would get upset or even try to get it back. But sadly, not in the case of Sumatran elephant. This is the story that touched us about the critically endangered Sumatran elephants that were not only losing their home to human civilization but also trying to survive with the help of local rangers under the Elephant Flying Squad that was initiated by WWF Indonesia. Unlike any other conventional rangers that relied on clandestine, those who preferred to be called as Mahout focuses on individual skill training to relieve conflict between humans and elephants. 
Two weeks prior, we received an inquiry from HOPE (Yayasan Dunia Kasih Harapan) to collaborate for their Hope for Life Auction event at Hotel Monopoli on Monday 3rd December 2018. They aim to gather local artists as well as makers to contribute in the live auction by creating works that represent this precious animal. The benefit from this auction will help to sustain the conservation of Sumatran Elephants in Tesso Nilo as well as to raise awareness towards this critical issue. Without hesitation, we agreed to participate and fully support the cause.
For the exhibition entry, we get to team up with our good friend from Imaji Studio, an ethical fashion brand that focuses on natural dyeing practice. We decided to highlight the main issue as the focal point of our showcase, which is the tropical rainforest that represents the home of Sumatran Elephants. We carefully selected the plants to bring a contemporary look of a tropical rainforest, then having the indigo dyed textile work by Imaji Studio that distinguished as a waterfall. A portrait of an eye gaze from an elephant in Tesso Nilo by Julian Latif gives a perfect final touch to our humble corner.
"We tried to interpret Taman Hayat movement into the installation. There is always hope when perception becomes an idea. Maybe elephants are now threatened but it's not too late to save them." – Indra Wijaya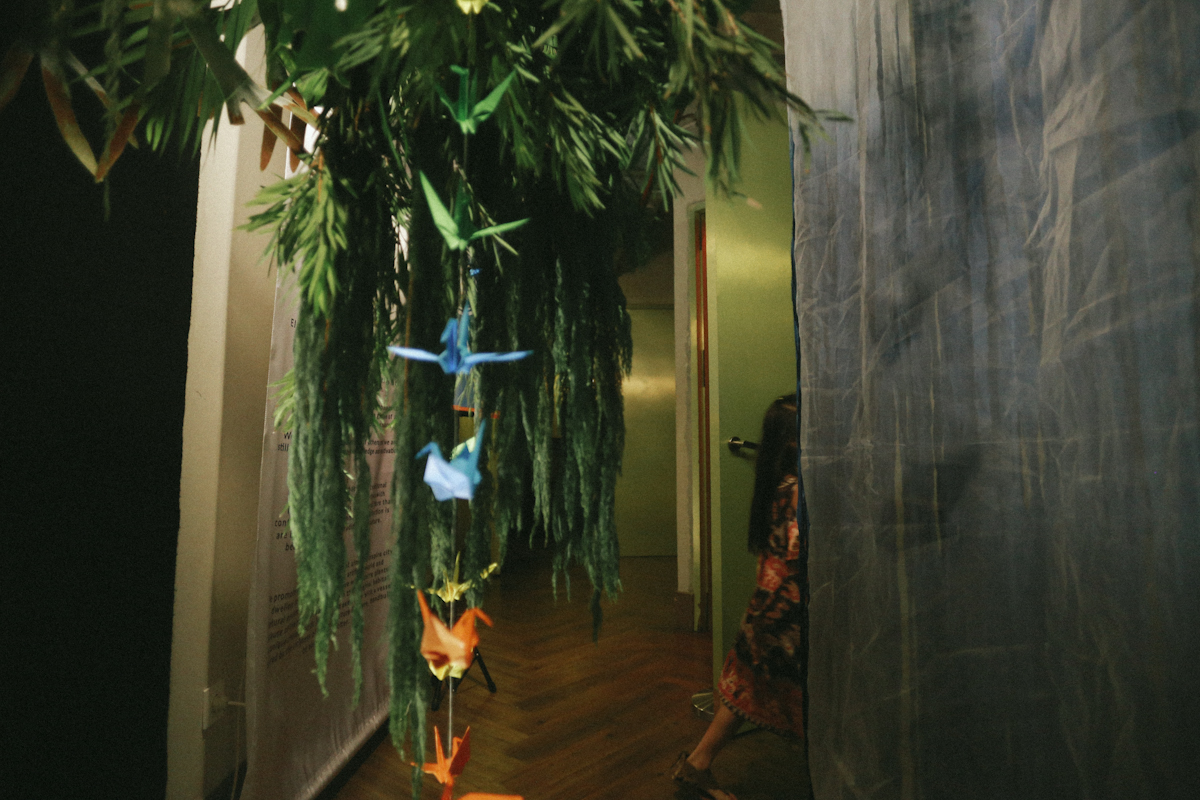 For the auction itself, we bring three different plants with its own character that we personally think were aligned with the backstory of Sumatran Elephant in Tesso Nilo. The declining population of Sumatran Elephants means that it will also inhibit the sustainability of a forest chain. That also includes the quality of air, oxygen, and clean water, to medicine. 
The cause of habitat loss in a rainforest doesn't only affect the livelihood of elephants but also takes its toll in a slow growing plant like Euphorbia Hedyotoides. Ever since our attempt to reproducing this particular plant with local farmer has been successful, we felt the need to shine a light on this beautiful creature.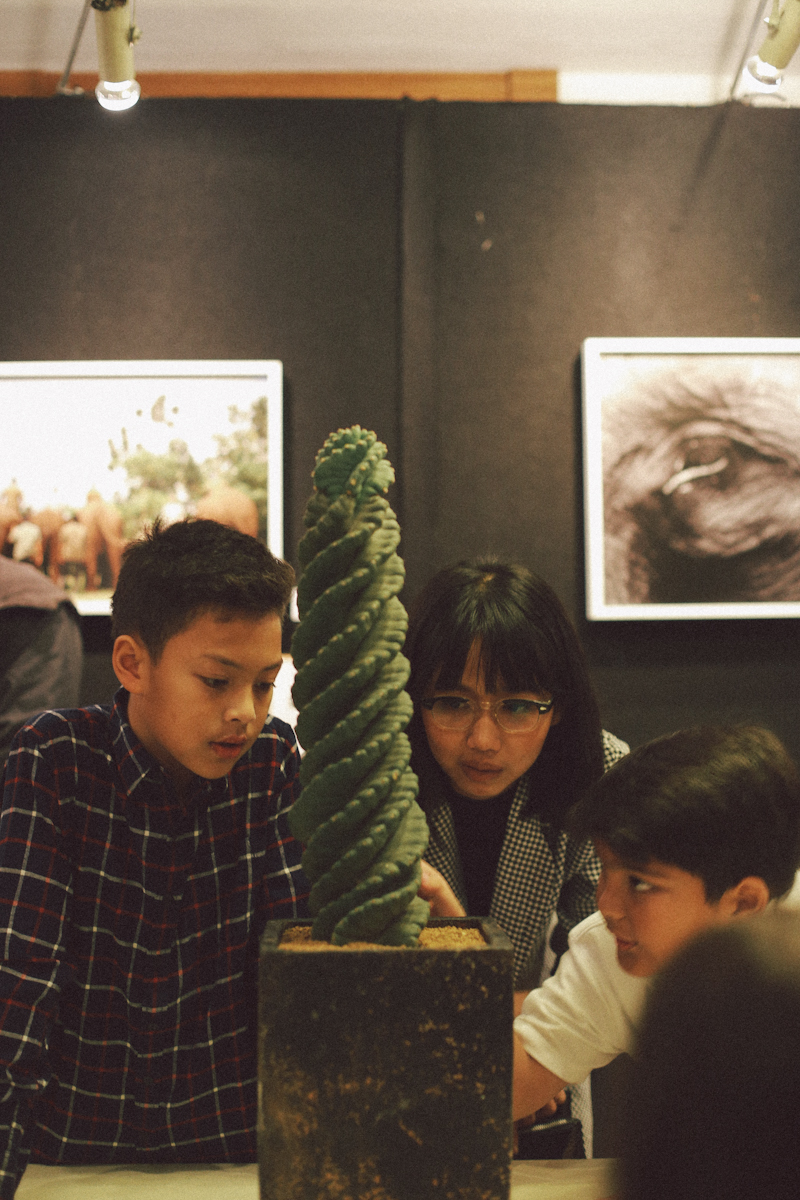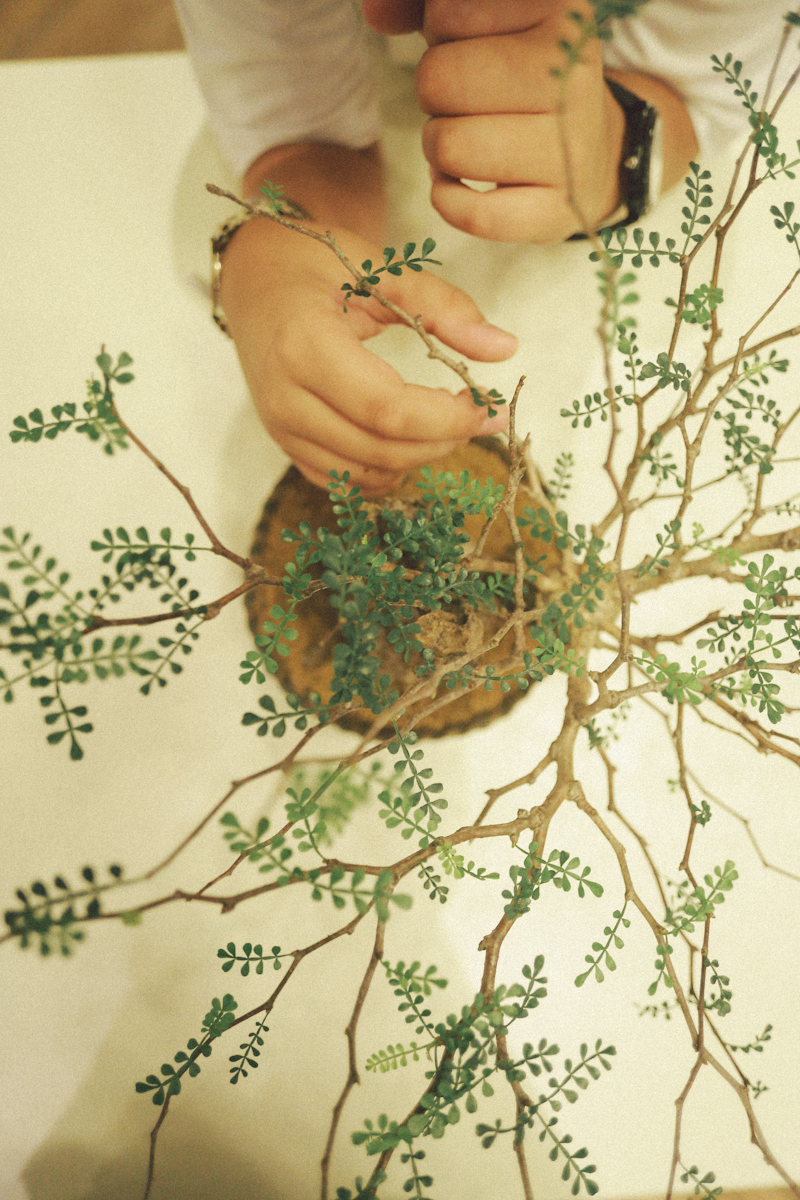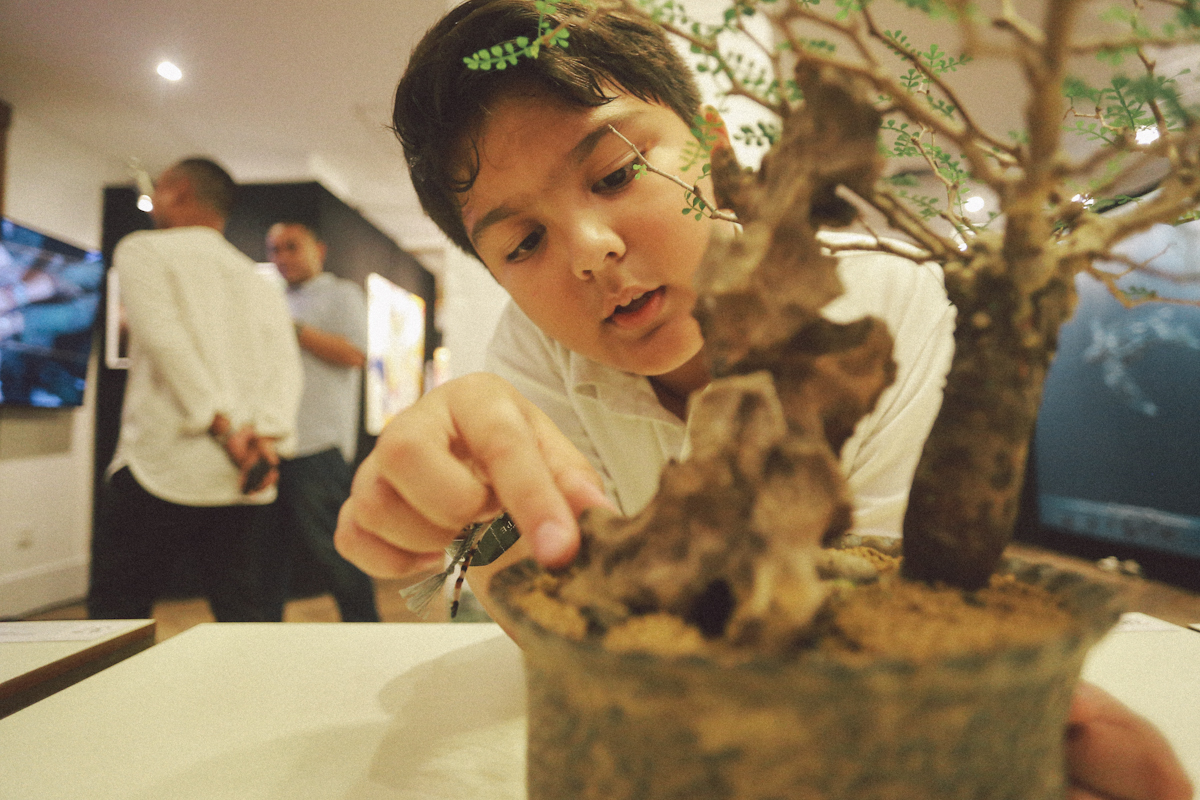 As for a great resemblance of an elephant skin, we showcase this 'Elephant Tree' with its distinguished texture. The beauty is magnified even more with a vessel inspired by the richness of Indonesian culture and nature we pour into this object called 'The Living Sculpture of Sumatran Elephant". 
Through Cereus forbesii 'Spiralis', we want to showcase the spiral nature of this cactus, inhabited from its Cactaceaean relatives. The unusual black-colored and rustic terracotta pot portrays the distinctive beauty of Indonesia's forest, which treasures an incredible amount of wildlife.
What we love in participating at an offline event like this was how our plants evoke many interests and great conversations with new and familiar faces. It makes all the effort and tiredness worth in the end. So thank you to whoever stopped by, chatted with us, asked questions, and even bid our plants during the auction. I hope we can continue to live in harmony along with other living creatures out there. The exhibition will still be available for preview until this Saturday, 8 December 2018 at Hotel Monopoli.
You might have heard the phrase "Elephants never forget." During the press conference of the Gala Dinner, it rings true when one of the Elephant Flying Squad rangers shared that elephant has an enormous brain capacity amongst other living creatures, and with its impressive memory, it has a sense of belonging. That's exactly what makes them special. Just like us humans, we exist in a place where we belong.